Shenyang Jixiang Food Machinery Co., Ltd.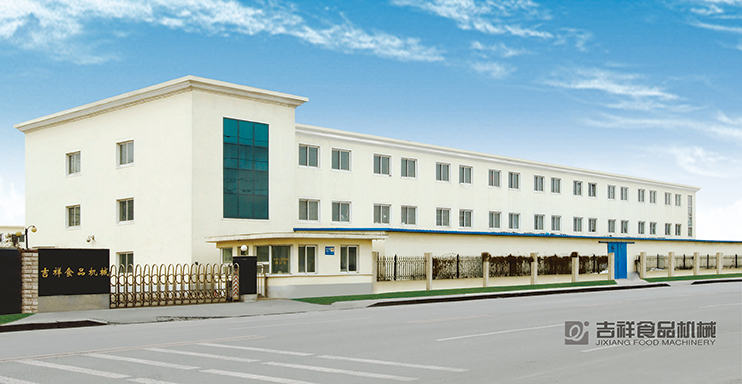 About Jixiang
"Make Your Products Delicacies."
Jixiang Food Machinery Co., Ltd., founded in 1994, is a traditional company with many years of experience in the food industry and is one of the earlier enterprises in China to engage in the production of food machinery. For more than two decades, Jixiang has always been committed to the development, production and sales of high-quality food processing machinery. Our main office established in Shenyang, which is the economic, cultural, trade and transportation center of the Northeastern region of China; It is known for its equipment manufacturing industry. More than 180 employees of the company are led by general manager Wang Jixiang.
Products
Our main products are Bowl cutters, Smoke chambers, Vacuum tumblers, Grinders, Mixers, Brine Injectors, which can be mainly used in sausage and meat products, and can also be widely used in fish, vegetables, pharmaceuticals, baking soybean, pet food and baby food industry.
Quality
Jixiang's products are famous for its stability and quality. All of our researches and designs are based on customer requirements and future trends. From the beginning of selecting high-quality materials, to the following advanced processing technology and strict quality standards, Jixiang always provides you the hygiene, food safety, user friendly and the sustainable development equipment.
Reputation
The important and proud thing for Jixiang is having a good reputation since the company has been established for more than twenty years. Based on the trust and reliable, we have established many long-term stable relations of cooperation with our customers, suppliers, and trade partners. Many of them have grown and prospered together with Jixiang.
Future
For us it is less to concern only with short-term success, the long-term sustainable development is more important. Based on customer satisfaction and future trends, Jixiang will never stop improving and adjusting our products to improve service and customer experience. In the near future, we will move forward with customization and automatic production line, enable to keep pace with the ever-increasing demands of the food production industry and growing business scale.